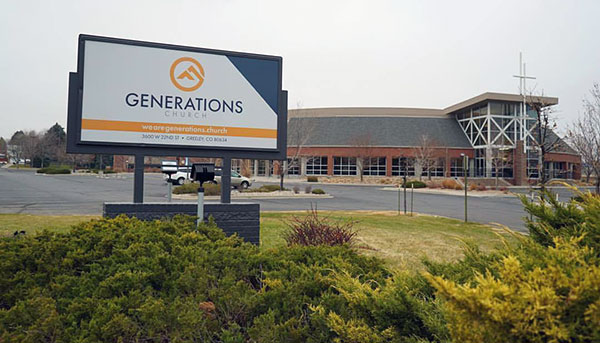 Lighthouse Dance Greeley location:
Generations Church
3600 W 22nd St
Greeley, Colorado 80634
MONDAYS
4:30-5:15pm – Pre-Combo ballet/creative movement Ages 3-4 ($35/month)
5:15-6:00pm – Pre-Combo ballet/creative movement Ages 5-6 ($35/month)
6:00-7:15pm – Beginning/Intermediate Teen/Adult (Ages 13+) ($50/month)
4:30-5:30pm – Ballet 1 (ages 7 + Beginning Experience) ($45/month)
5:30-6:15pm – Contemporary/Lyrical 1/2 (Ages 7-12) ($35/month)
6:15-7:15pm – Ballet 2/3 (ages 7+ Beginning/Intermediate Experience) ($45/month)
7:15-8:15pm – Advanced Teen/Adult Ballet/Contemporary ($50/month)
4:15-4:45pm – Pre-Hip Hop (Ages 4-6) ($25/month)
4:45-5:30pm – Boys Only Hip Hop (Ages 7-11) ($35/month)
5:30-6:15pm – Hip Hop 1 (Ages 7+ Beginning Experience) ($35/month)
6:15-7:15pm – Hip Hop 2 (Ages 7+ Beginning to Intermediate Experience) ($45/month)
7:15-8:15pm – Hip Hop 3 (Ages 10+ Intermediate Experience) ($45/month)
TUESDAYS
9:00-10:00am – Barre Fitness ($45/month)
WEDNESDAYS
5:15-6:15pm – Teen/Adult Hip Hop for beginners ($45/month)
6:15-7:15pm – Barre Fitness ($45/month)
THURSDAYS
9:00-10:00am – Barre Fitness ($45/month)
Lighthouse Dance customers are welcome to take classes at any combination of our locations, and your tuition will be billed just once each month for your total. The Greeley classes have separate pricing as shown above, and do NOT count toward our hourly tuition rates.
The registration fee ($25), recital fee ($25), and costume fee ($60) are all the same as shown on our pricing page. The TUITION prices on that page do not apply to the Greeley location, because we have already discounted all Greeley classes. However, the multi-student discount still applies! For example, if you have one child in Pre-Combo 5-7 and another child in Pre-Combo 3-4, you would receive a 10% discount on the Pre-Combo 3-4 class.
If you have paid the registration and recital fee at one of our locations, you do not have to pay it at an additional location during the same dance year.
Customers with financial need may apply for a scholarship.
You may register for classes through our online portal. Just be sure to choose Greeley classes when registering!
Please contact us if you have any questions.