Life Center location:
1511 East 11th Street
Loveland CO 80537
Life Center is an innovative shared-space non-profit facility serving Northern Colorado. Life Center partners provide tools that bring lasting change, which positively impacts the client and our community. We are excited to offer Lighthouse Dance at the Life Center.
Classes take place in the Community Center room, which has dance-appropriate shock-absorbent sub-flooring, and portable mirrors for our classes.
MONDAYS
4:15-5:00pm – Pre-combo ballet/creative movement (ages 3-6)
5:00-6:00pm – Ballet/lyrical (ages 7-12)
6:00-6:45pm – Hip Hop (ages 7-12)
TUESDAYS
Sanctified Wellness 6:00-7:30pm
Come, join us for a time of stretching, strengthening, and movement as we fix our minds on Jesus and His Word. We will focus on who Jesus is and who He says we are, lifting up our Savior in a time of prayer and worship as we breathe and move our bodies. Participants will learn how to pray and be still in His Presence, as they receive restoration, healing, love, grace, peace, strength, well-being, and community. No dance experience is required and all are welcome!
DRESS CODE
Pre Combo Ballet / creative movement (for ages 3-6): Short Sleeved Skirted Pink Leotard • Pink Tights • Pink Ballet Shoes • Hair Pulled Back in Bun
Ballet/lyrical (ages 7-10): Black Short Sleeved Leotard • Pink Tights • Black Ballet Skirt • Pink Ballet Shoes • Hair Pulled Back in Bun
Hip Hop: T-shirt or Fitted Top • Basketball Shorts, Leggings or Sweatpants • Hip Hop Sneakers (only to be worn in our studio–not street shoes, because street shoes bring in dirt and scuff the floor), Hair Pulled Back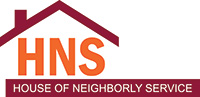 Clients of House of Neighborly Service (HNS) receive a very low cost rate for Lighthouse classes at the Life Center. House of Neighborly Service assists and advocates for people challenged by the effects of poverty or facing situational crisis. If you are interested in becoming a client, please see the requirements on this page and then contact HNS to make an appointment with a case worker.
Non-HNS clients are welcome to register for classes at Life Center, with our regular tuition rates, and may apply for a scholarship if needed.
You may register for classes through our online portal. Just be sure to choose Life Center classes when registering!
Please contact us if you have any questions.