We are offering a new Valentine's Day date night for couples!  We will have an hour of professional swing and other styles of dance taught, followed by an hour of open floor dancing, tasty desserts, a photo booth area, and quality time together as a couple.  This no pressure, fun environment will be a perfect way to put on your dancing shoes and share some sweet memories as a couple.
Tickets are limited so purchase yours today!  You can buy your tickets below, or register by phone at (970)667-2060 or in person at Lighthouse Dance.
Only $50 per couple
UPDATE- as of right now there is only 1 spot left, so please CALL to register.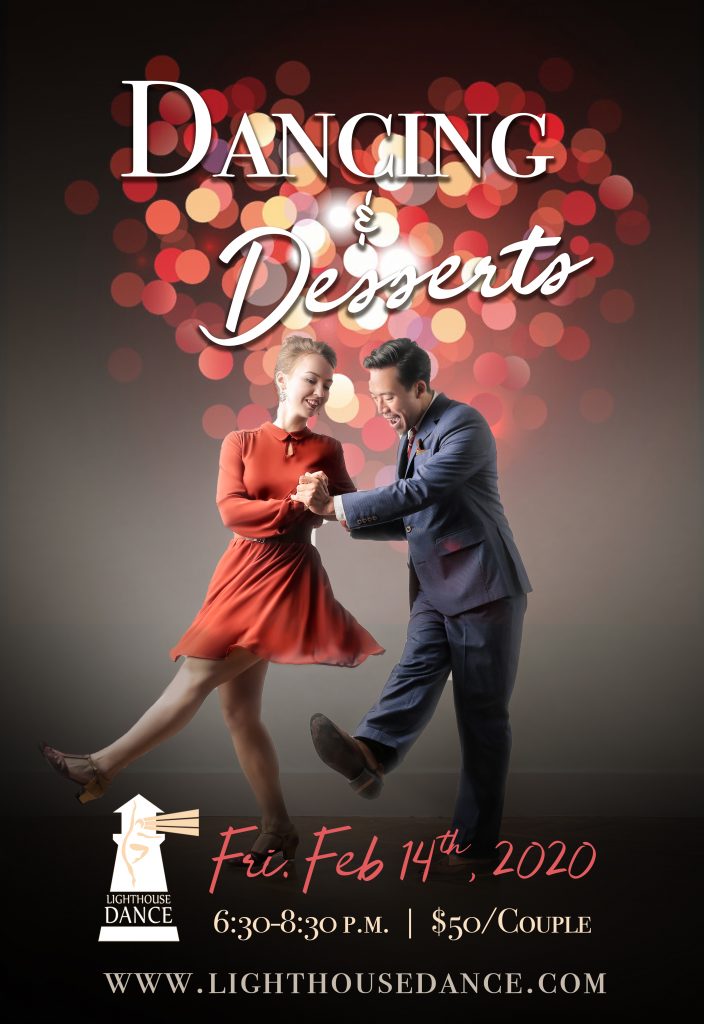 If you need help please contact us